Simtech Specification Provides Cost Effective Choice to Engineer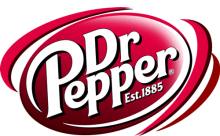 OVERVIEW
Dr. Pepper was replacing a mile-long 10" and 12" acid waste drain line in California high desert known for relentless winds and blowing sand. CPVC was initially specified, but performing solvent welds (as required for CPVC) in a windy, sandy trench environment is difficult at best and can lead to compromised joints and costly premature failure. Large diameter CPVC is also very expensive. 
Simtech performed a thorough engineering analysis of piping alternatives considering temperature and pressure demands as well as joining methods and welding conditions. Working closely with Benham Engineers, we researched the proper calculations and engineering for buried pipe, conducted hoop stress analysis and reintroduced AlphaPlus® PP in proper wall thicknesses for this 6,000 ft. long system. Our detailed analysis showed that Simtech AlphaPlus® annealed polypropylene piping would outperform CPVC and provide cost savings up to 35%. The specification was promptly amended to specify AlphaPlus polypropylene at the appropriate wall thickness.   
After the project was awarded, we then followed the job through to installation, providing the welding equipment and jobsite training of the mechanical contractor.  
CUSTOMER / LOCATION
Dr. Pepper Snapple Group, Southern California 
INDUSTRY & APPLICATION
PRODUCT SPECIFIED / SERVICES